The Matchmakers at Cinqe Matchmaking wanted to compile the ultimate list featuring Black-owned matchmaking services in our community.
While we don't claim to have used all these matchmaking services, we've compiled a list of black-owned matchmaking companies for you. So please do your research, but here is a start to finding your soulmate! Single? Join our free network and meet our single black millionaires.
Are you a black-owned matchmaking service?  Please email us at [email protected] so we can feature you in our list of black matchmaking services.
---
Matchmaking by Chioma"Chi" Amaefule
Chioma Amaefule, better known as Chi, is a certified matchmaker and dating specialist based in Seattle, Washington
"My name is Chi and I'm a certified matchmaker and dating specialist. I love what I do and the connections I continue to create.  I primarily work with singles nationwide- and although I do not discriminate on racial identity, sexual preference or religion, my focus is on the African American and Black community. My goal is to connect as many marriage minded singles ages 28-68 as possible with the hopes that I can make their dating life easier and help them find true love.
My specialties include, recognizing dating patterns, moving on after a break up, helping you pick up the pieces, matchmaking, self-love, wardrobe suggestions, maintaining current relationships, dating/love advice, tips and tricks for dating during the pandemic, dating app or profile assistance, ghost writing and more! Love is never something you should fear. Sadly many of us do. I want you to welcome love with open arms. I have experience with practically every type of relationship you can imagine and I want YOU to experience ALL the love and joy your heart can hold! "
Connect with Chi at:  www.nyaloveanddating.com
Her Instagram: www.instagram.com/nyalovebychi
Brooke Fitzpatrick
A Matchmaking Service Based in Texas and Beyond
Mosaic Matchmaking was designed with all shades of Black and Brown in mind. Brooke founded Mosaic Matchmaking because she saw that populations of color were underrepresented in the dating services industry and wanted to change that. That's why their focus is on providing traditional matchmaking services to Professionals of Color. Their ultimate goal is to help professionals find and build intentional relationships with a potential life partner. In addition to matchmaking services, they also offer date coaching, online dating profile optimization, social media audits, and host local singles events.
Exquisite Elite Matchmaking
Servicing Houston, Texas, and surrounding cities
Caryn Davis was a Chemical Engineer working in Engineering Management prior to becoming a Certified Dating Coach and Matchmaker from the Matchmaking Institute in New York.  She always has been a romantic at heart and a problem solver and wanted to increase the marriage rate in her community.  Her parents were married 50 years, and there are many singles wanting to have a solid long lasting marriage like her parents or like President Barack Obama and First Lady Michelle Obama. She wants to be that person to see the dreams of her clients come true.
Therefore, with her passion for people and love – she wants to help individuals who have been out of the dating arena for a while to have key tools before they have their first date and that is where her Date Coaching will come in to great use for her clients. However, there are others who have the dating skills but are looking for their ideal match and need her Matchmaking expertise. Based on her vast knowledge of the Houston area and surrounding cities, she is keenly focused on finding her busy professional clients that ultimate match.
Caryn Davis (Certified Dating Coach and Matchmaker)
Website: www.exquisiteelitematch.com
Instagram: exquisiteelitematch
The HelpMeet Club
Based in New York & Dallas, it is an Elite Matchmaking Service for African American Singles nationwide

Meet Shaneeka McCray, Certified  Matchmaking Coach and founder of the HelpMeet Club. "My secret sauce is definitely my implementation of the Christian faith and the Law of Attraction. With a background in human services, I'm a natural networker and I love collaborating with other matchmakers to help singles find love. By the time we are done working together, either through my Law of Attraction Coaching, Matchmaking, or both, you will walk away with the tools you need to create the life and relationships you want all of the time!"
Join her singles database:  https://thehelpmeetclub.com/join-our-database-of-singles/
Connect with her on social media: https://www.instagram.com/helpmeetclub/
Asia Powers – Diamond Matchmaking
Asia Powers helps high-caliber, marriage-minded singles find and keep love. She provides coaching and personalized introductions through her boutique matchmaking and dating coaching company.
Asia graduated with a Bachelor's in Psychology from a prestigious, top liberal arts college. Asia was inducted in Psi Chi, the National Honor Society in Psychology. She has  established herself as an expert in interpersonal closeness and creating closeness in relationships.
Asia is also a Certified Matchmaker, Dating/Relationship Coach, and Certified Hypnotherapist. These credentials enable her to have unequivocal success.
Asia prides herself on working with only a select few clients, so she can know them really well and match them with their ideal partners within a year.
Instagram: @iamasiapowers
https://linktr.ee/iamasiapowers/
The Love Dynasty Matchmaking and Dating Services
Primarily in Houston and surrounding areas

My name is Busola Ademolu and I am Certified Matchmaker and Dating Specialist. I am also the founder of The Love Dynasty Matchmaking and Dating Services. Primarily in the Houston and surrounding areas,  Our service is an upscale matchmaking service for Elite African Professionals. At the Love Dynasty, our Oblective is Simple. We believe true love exists and everyone deserves to "Love and be loved". We work with successful individuals who are not only emotionally ready to connect with someone who shares the same values, interests and cultural heritage but most importantly ready to be in a committed relationship that could potentially lead to Marriage. Dedicated to finding the Perfect Person for our clients, our ultimate goal is to enrich people's lives by helping them achieve their relationship goals . We also provide other services such as Date Coaching, Image Consulting designed to make our clients more desirable and datable.
Business Phone Number: 713 548 7539
Kimberly McGowan, Celebrity Matchmaker, Sex & Relationship Coach
Greater Milwaukee and beyond

Kimberly McGowan, Owner of Professional Singles Agency, is a Matchmaker, Sex & Relationship Coach.  A Concordia University Graduate  Kimberly's career as Matchmaker and coach started in 2016, Giving relationship advice is not just about dating, but helping women feel empowered giving tools to increase self- esteem, and bringing awareness to what it means to have self-love.  As a woman of color she knew there was an untapped market for black men and women when it came to finding Real Love. She too found her True Love through a similar format of Matchmaking. Two decades later they are still going strong. Through her training and personal experience, Kimberly knows what it takes to attract and maintain a successful relationship. She has been featured in the Journal Sentinel, USA Today. She's also been at the Essence Festival, giving advice to help single men and women.   She has matched singles from executives to celebrities.  Although making love connections keeps her busy, she enjoys spending time with her family, working out, and taking vacations. Her belief is that God created someone for everyone and at her agency, the slogan is "here is where monogamy is born and marriages are made"
Website: https://kimberlymcgowan.com
IG: ttps://www.instagram.com/ms.kimberly.mcgowan/
Darci Roberts, Matched With Love
St. Louis, Missouri, and beyond
Matched With Love is a matchmaking and date coaching firm that was created to help young professionals find love. Matched With Love was founded by Darci Roberts, who is a Professional Matchmaker. Darci was born and raised in St. Louis, Missouri and has always been passionate about love and seeing good people find their true match. With a Bachelor's degree in Communication Studies, from the University of San Diego, and a Master's degree in Media and Strategic Communications, from The George Washington University, Darci uses her interpersonal skills to connect with clients and help them find the person they are looking to spend the rest of their life with.
Matched
With Love
is located in Saint Louis, but welcomes members and clients that live across the country. Matched
With Love
helps their clients find long-term relationships by understanding their personality traits, life goals, and relationship needs through personal assessments, detailed interviews, active listening, and date coaching sessions. Once Matched
With Love
understands their clients' history and goals, the firm coordinates dates with potential partners that match the clients' interests. Become a Matched
With Love
client or join their network of singles on their website,
matchedwithlove.com
.
Connectricity
Serving singles in Chicago Illinois and beyond
Connectricity is a professional matchmaking service. We fuse the science of 'on-paper' compatibility with the personalized care of a friend who wants to see you happy. Since 2012, Connectricity has used a mix of proven compatibility metrics, good old intuition, our vast network of connections and a bit of neuroscience to help our highly selective singles enjoy the dating process and get the results they desire in a short period of time. Our innovative set of matchmaking techniques help take the legwork, frustration, and sheer randomness out of the search for a partner, and help you find someone who excites and complements you. Our firm caters to relationship-minded single professionals nationwide. 
Jessie Kay, The Real Matchmaker
Los Angeles-based matchmaking service

From the firm: "At The Real Matchmaker, we take a modern dating approach ~ finding matches for our professional love-seeking clients and offering attraction date coaching. We take over all the heavy lifting by helping each client also optimize their online presence.
I make a point to personally get to know every potential match and make sure they're like-minded, with your approval of course. We take great pride in personalizing your experience, we're your partner/confidant throughout the entire process."
Diaz Dating Group
Los Angeles-based matchmaking services serving singles nationwide
From the firm: "Jasmine Diaz is a renowned dating strategist, matchmaker, and Founder of RELASH whose clients include some of the nation's greatest celebrities, athletes, and C-Suite executives.
After 15 years in dating, she has quickly become a go-to dating expert for publications like the Washington Post, Cosmopolitan, Marie Claire, Galore, ESSENCE, and Refinery 29. Jasmine has also appeared as a dating expert and contributor on and for Buzzfeed, Latina Magazine – FB Live, OWN, Fox Soul, TVOne, VH1, BET, FYI, ABC and Microsoft. Jasmine resides in Los Angeles with her husband of seventeen years and a five-year-old son."
Paul Brunson
Washington DC Matchmaking Service
From the firm: "Our mission is to guide people toward achieving the love, personal, and business growth they deserve.   Over the years, the firm has grown from just me and my wife with a exclusive Washington DC regional focus, to a full team of coaches and therapists with a global presence. We have served over 600 clients and arranged thousands of dates. Our clients come from all walks of life, and live all over the world. Our full-service offering is confidential and encompasses the complete relationship lifecycle."
Julie Wadley
Charlotte, North Carolina
From the firm: "Eli Simone is a professional matchmaking and coaching firm serving success driven individuals who want and deserve more out of life and love. Our company uses a holistic approach to finding and keeping love by assessing our client's relationship goals and tailoring our service to achieve them safely and confidentially.
Designed to work from the inside out, we dive into who you are and what qualities are best suited for you. We then do an extensive search for individuals who match those qualities. Taking it a step further, we interview and screen every possible match so that YOU don't have to.
At Eli Simone, you don't have to worry about whether you're wasting your time. Each introduction not only allows you to learn more about yourself and your requirements, but what attracts you and, in the end, what is truly important.
If you are already in a "good" relationship or marriage, but want to make it GREAT, Eli Simone offers coaching programs designed to put the spark back into your love life."
Matchmaking Duo
Servicing Charlotte, North Carolina and beyond
From the firm: "For more than a decade, "The Matchmaking DUO" have been great friends.  They met while working together in Corporate America as Vice Presidents of Business Development for partnering firms.  As the DUO was paired together to present to executives and successful entrepreneurs, their unique dual approach proved to be very successful in connecting with and retaining clients.
Throughout years of traveling across the country together on a weekly basis, the DUO endured many personal and professional challenges.  Those profound experiences highlighted the alignment in their beliefs, morals, and values and revealed that they were just as successful in supporting and coaching others as they were in the boardroom – the perfect foundation for a dynamic partnership.
Kelli and Tana  embrace their differences and attribute much of their award-winning success to the duality in their approach to business and life.
Kelli Fisher (Date Coach/ Matchmaker)
Tana Gilmore (Relationship Coach/ Matchmaker)"
https://www.thematchmakingduo.com
Taylor Bodine
Washington DC and beyond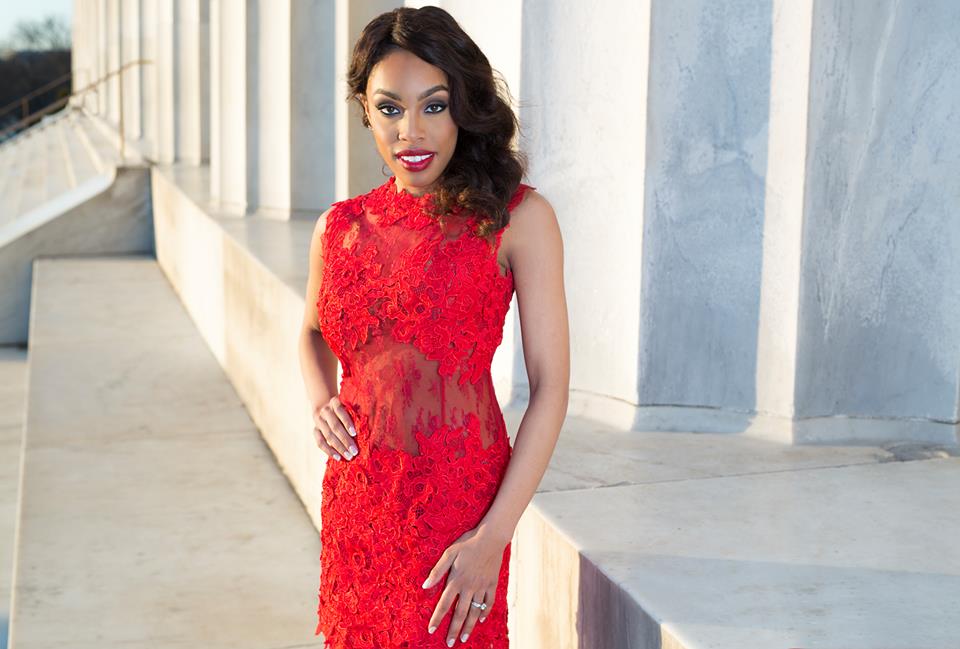 From the firm: "Dating for highly successful individuals can be a challenge on many levels. Not because you can't find someone to date, but because with limited time and a busy lifestyle, it's harder to find the right one. That's why so many elite professionals choose to rely on a Matchmaker to help them connect more quickly and effectively with desirable, high-quality men and women. Matchmakers take the guesswork out of dating. Known as the Best Kept Secret of Washington's Elite, Taylor Francois-Bodine has been responsible for hundreds of successful relationships among highly-influential and desirable individuals. Her clientele includes those in public affairs, entertainment, professional sports, philanthropy, business, and technology. As a result of her success, she's now considered family by these many happy power couples. Francois-Bodine Consulting is available to help you in your search for the one. With access to some of the most exceptional individuals that, not only DC, but the entire country has to offer when it comes to eligible men and women, Taylor is ready to help you find a quicker path to love."
Amari Ice
Northern Virginia and beyond
From the firm: "Amari Ice, The Prince of Hearts, is on a mission to empower gay men to have the lasting love they desire and deserve. According to the Matchmaking Institute, he's the first black gay relationship coach in the entire love industry who's also a certified matchmaker.
Amari's coaching philosophy is founded on his twelve-step RELATIONSHIP Process, which he outlines in his international best-seller, Lasting Love at Last: The Gay Guide to Attracting the Relationship of Your Dreams. Through his book, live workshops and coaching programs, Amari provides gay men with a proven method to initiate and navigate romantic interactions.
Utilizing his expertise in personality psychology, communication, and interpersonal relationships, Amari has helped over 500 men achieve emotionally intelligent results in love and life. Before launching his relationship coaching enterprise, Amari Means Love, he spent over a decade leading organizations and programs designed to empower the LGBTQ community.
Amari received an MBA in marketing from Strayer University after studying communication, culture, and psychology at Howard University. He lives in Northern Virginia with his partner and their cat."
https://www.amarimeanslove.com
Ming Clark, from Bravo TV's Love Match Atlanta Matchmaker
Hello, I'm Ming– Your Cupid! I love helping people find love.
For over 12  years, I have worked with singles that have opened their hearts and minds, to find the perfect match. As I like to share, my own love story is a result of my amazing company. I met and fell in love with my husband who is of another race through ColorBlind International. This experience has been life-changing, eye-opening, and rewarding.
Add her on Instagram, https://www.instagram.com/mingclark
Joseph Dixon – Bravo TV's Love Match Atlanta, VIP Celebrity Black Matchmaker
As a straight Black man in the matchmaking industry, Joseph is something of an Atlanta unicorn. He started his own "Real Black Love" dating app in 2013 and it quickly grew to have nearly 500,000 members. He met his girlfriend, Paris, through his dating app and she now serves as his business partner. He parlayed his success with the app and natural matchmaking abilities into a burgeoning in-person business with a success rate of over 75%. His clientele ranges from businessmen to creatives to athletes and it can cost up to $30,000 to be part of his Elite subscription.
Connect with Joseph Dixon on Instagram, https://www.instagram.com/josephcdixon/
Shae Primus: CEO of the Middle-Class Matchmaker (Bravo TV Love Match Atlanta)
A certified matchmaker who seeks to connect single, middle-class professionals looking for a partner, Shae requires her clients to meet with a trained psychologist to determine whether they're mentally ready for love and healthy enough to be a match for her discerning clientele. As much as everyone dreams of a fairytale, Shae always keeps it real.
Unlocked Hearts Matchmaking Services
Juanita Brown – Unlocked Hearts is a professional matchmaking service that helps quality singles find love. We are the only company in Texas that offers a satisfaction guarantee on all of our services. Our unique approach and personal attention to each client sets us apart from other dating services. Our mission is to help you find the love you deserve.
---
Are you a black-owned matchmaking service? Would you like to be added to our list of black matchmaking services? Please email us at [email protected] so we can feature you!